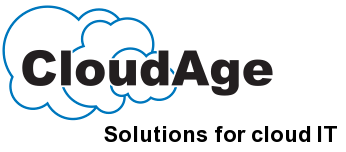 What's New
04.08.2011 12:04 - Version 5.6 of Citrix XenServer is a feature-stripped version of the virtualization product and is available free, in addition to the commercial Ad... [more]
28.07.2011 08:22 - Virtualization with Vmware, KVM, and Xen is here to stay. But up to now, no virtual switch has supported complex scenarios. Open vSwitch supports f... [more]
21.07.2011 08:47 - Red Hat's Piranha load balancing software is based on the Linux Virtual Server concept. We show you how to configure and test your setup. [more]
17.10.2011 14:11 - The Proxmox distribution specializes in virtualization, letting you deploy and manage virtual servers with OpenVZ and KVM at the same time. [more]
04.10.2011 09:00 - The Amazon cloud environment adapts easily to custom solutions. We'll show you how one company built their solution in the cloud. [more]
05.09.2011 19:26 - The OpenNebula cloud middleware system is one of the easiest private clouds in the sky. We'll show you how to get started. [more]
14.07.2011 08:28 - In theory, virtualizing all your old servers is a good idea, but managing them won't necessarily become any easier. Virtual Machine Manager gives W... [more]
Newsletter
Sign up here to receive the bi-weekly
ADMIN Update, including new CloudAge content.
Blogs

Dan Frost is Technical Director of 3ev.com, cloud hosting consultants and web developers based in London and Brighton, UK
Dan has been building cloud hosting, writing, and talking about the cloud since before it was trendy. Since he spun up his first AWS instance, he's been trying out new services and finding ways of getting more out of hardware without actually owning any of it.
http://www.3ev.com/expertise/dan-frost/
More...