Fedora 33 Desktop Defaults to Btrfs
Although the release of Fedora 33 is a few months away, there has one been one announcement that has turned a few heads. Said announcement is the shift to the btrfs file system as the default for the desktop. All desktop editions of Fedora 33, including spins and labs will be included in this change.
But why have the Fedora developers opted to make this change? The developers see btrfs solving a number of problems, such as users running out of free space, preventing data corruption caused by flaky storage devices, poor responsiveness when under pressure, file system resizing, and complex storage setups.
Btrfs on Fedora 33 will include all of the default features found in the stable version of the file system. And with btrfs having been well tested for over 7 years, the developers are confident this change will go smoothly. To this point, the Fedora developers have said:
For laptop and workstation installs of Fedora, we want to provide file system features to users in a transparent fashion. We want to add new features, while reducing the amount of expertise needed to deal with situations like running out of disk space. Btrfs is well adapted to this role by design philosophy, let's make it the default.
This change will not have any impact on Red Hat Enterprise Linux.
Original source: https://fedoraproject.org/wiki/Changes/BtrfsByDefault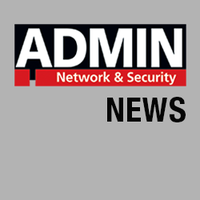 comments powered by

Disqus