Munich Could Be Moving Back to Open Source
With the recently elected Green party and the rise of Social Democrats in Munich, Germany, the city has decided its administration will be returning to open-source software. This is a twist to the plot that began in 2003, when Microsoft ended support for Windows NT 4.0, causing Munich to turn to open source technology. By 2006, Munich began their migration to a Linux-based desktop distribution, named LiMux.
By 2013, 80% of the administration's desktops were supposed to have migrated to LiMux. However, compatibility issues threw a wrench into the works, and, in 2017, the city government decided to return to Microsoft Windows. This migration would cost the city nearly 90 million Euros, and has yet to see completion.
The new program, "Public Money, Publick Code," which started in 2018, asks legislatures to establish a rule that publicly financed software developed for the public sector must be released under a Free Software License. This is, of course, a political position and nothing is set in stone. This is also not a guarantee that Munich will return to a Linux-based operating system for government desktops. However, as Basanta Thapa, a digital government expert at the Fraunhofer Institute for Open Communication Systems in Berlinstates, states "The door of opportunity is open again and maybe this time they will go all the way through."
Original source: https://fsfe.org/news/2019/news-20190515-01.html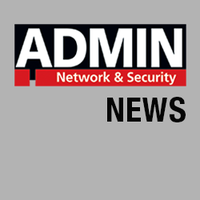 comments powered by

Disqus