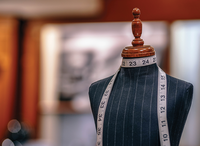 Vulnerability assessment best practices for enterprises
Measure Twice, Cut Once
A vulnerability assessment is an important step toward protecting an organization's critical IT assets.
To understand how you can protect an organization's information technology properly through the use of a vulnerability assessment (VA), it is important to frame how you define a VA. For the context of this discussion, a VA is the process of identifying and quantifying vulnerabilities within a system. It can be used against many different types of systems, such as a home security alarm, a nuclear power plant, a military outpost, and a corporate computer environment. A VA is different from a risk assessment, even though they sometimes share some of the same commonalities.
VAs are concerned with the identification of vulnerabilities, the possibilities of reducing those vulnerabilities, and the improvement of the capacity to manage future incidents. In this article, I focus primarily on VA as it pertains to information technology infrastructures. Many times, an information technology VA can be conducted in conjunction with or overlapping a physical security VA. For the discussion here, I deal with information technology VAs only.
Preparation and Execution
A VA is a critical process that should be followed in any organization as a way to identify, assess, and respond to new vulnerabilities before they can be exploited by an external or internal threat. Generally, the assessing organization will perform a few common steps – outlined here and discussed in this article – when conducting a VA project for another organization:
Obtain written approval from the organization for which you are conducting the VA.
Find and document which information systems within the organization will be part of the VA and, just as importantly, which information systems will not be included.
Define what tools, processes, and steps will take place before, during, and after the VA is conducted.
Determine when the VA will occur
...
Use Express-Checkout link below to read the full article (PDF).
comments powered by

Disqus