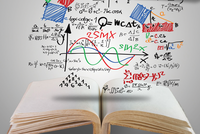 Symbolic mathematics with Python's SymPy library
Complex Math
The Python SymPy library for symbolic mathematics allows you to create complex mathematical expressions.
SymPy [1] is a computer algebra system written in the Python programming language. Among its many features are algorithms for computing derivatives, integrals, and limits; functions for manipulating and simplifying expressions; functions for symbolically solving equations and ordinary and partial differential equations; two- and three-dimensional (2D and 3D) plotting; and much more (e.g., see the SymPy features list [2] and Table 1 in a PeerJ Computer Science paper [3]).
Use Express-Checkout link below to read the full article (PDF).
comments powered by

Disqus