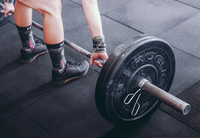 Let the hardware do the heavy lifting
Iron Power
Inline hardware-assisted TLS reduces latency and saves valuable host CPU cycles.
Ethernet has been scaling faster recently. Whereas each successive Ethernet speed bump used to take seven to 10 years, it now happens in two to three years. Furthermore, the migration to flash and persistent memory is proving to be the killer app for this increase in Ethernet speed. Today, it takes only three NVMe SSD adapters to fill up 100GB – something that was unthinkable just three years ago. In the midst of all of this, the processors have had a difficult time keeping pace.
As a result, system performance and cost can benefit by offloading some repetitive, well-defined CPU-intensive data path tasks into dedicated hardware. This trend will only exacerbate with the arrival of 200/400-gigabit Ethernet (GbE) in 2019, and 800GbE shortly after that; hence, the window for CPU offload will remain open for the foreseeable future. Hardware assistance with tasks has the additional benefit of lowering system costs tremendously (every 10% increase in CPU ~ $500 in acquisition costs) and allowing the user to trade CPU costs against other components or against scale of an installation for no net loss to performance.
Network adapters these days do much more than Ethernet processing and have become feature-rich with each passing generation. What started as a transport layer checksum, large send offload (LSO) and large receive offload (LRO) have evolved into the integration of well-known protocols, such as remote direct memory access (RDMA), Internet small computer systems interface (iSCSI), transport layer security (TLS), and so on. As the roadmap for neuronal processing units (NPUs) and network adapters converge (you can now find a number of ARM cores in most network adapters), this opportunity for hardware assist is only enhanced. By using dedicated hardware, the system's overall power consumption is further reduced by providing the opportunity to use smaller CPUs.
It is important to note that hardware does not substitute for a software implementation
...
Use Express-Checkout link below to read the full article (PDF).
comments powered by

Disqus