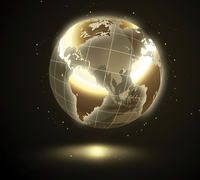 WordPress, Joomla, and Drupal compared
Content World
Open source content management systems have an abundance of extensions scattered across the web. We compare the features of three CMSs against various consumer requirements.
Statisticians view WordPress [1], with its market share of around 30 percent, as by far the most popular content management system (CMS) in the world [2]. Despite this superiority, it still might not be suitable for your website. Open source competitors such as Joomla [3] and Drupal [4] attract users with interesting and unique selling points.
If you want to set up a website for a new product or a corporate blog, you are often faced with a complex decision. The question is: Which of the three widespread open source CMSs best meets your requirements? In this article, I will look at the features and extensions of WordPress, Joomla, and Drupal to help you determine which might best meet your needs.
Table 1, which you can find at the end of this article, provides a structured overview of an extensive set of features that appear to be worthy of note or simply helpful when setting up a CMS. Among other things, it shows whether a feature is available directly in the CMS core or whether a CMS integrates it as an external component in the form of a plugin, module, or extension.
How a feature is implemented can mean a significant difference in performance; the developers of the core CMS often focus primarily on the core features, whereas third parties handle quality control for external components. If I see major deviations between a function in the three systems, I mention it.
In WordPress, Joomla, and Drupal, the basic features are similar to the methods used by the systems to manage websites: Page operators simply type in their text and then decorate it with images. The majority of the formatting and publication is handled by the corresponding CMS.
Access is controlled by a
...
Use Express-Checkout link below to read the full article (PDF).
comments powered by

Disqus