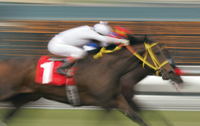 Modern implementation of DHCP with Kea
Address Jockey
The Kea project offers modern underpinnings for Dynamic IP address assignment by DHCP.
Dynamic IP address assignment by the Dynamic Host Configuration Protocol (DHCP) usually performs its service reliably. However, some implementations lack modern interfaces to connect them to existing management systems and databases. Some outdated solutions also lack functions for IPv6. The Kea project, launched in 2014, modernizes the DHCP server.
Kea was designed as a successor to the Internet Systems Consortium's open source DHCP server (ISC DHCP), which has been widely used on enterprise networks since 1999. Version 1.8.1 [1] of the DHCP server was recently released and is available for the Linux, Unix, and macOS operating systems. The service has a modular structure with, for example, separate daemons for DHCPv4 and DHCPv6, as well as for dynamic DNS registration.
The Kea server configuration relies on a JSON-based data structure. Configuration changes do not require a service restart, with the exception of an interface change, and was one of the key criteria for one of the early adopters of the project: Facebook. According to its own statements, the social media company used the predecessor, ISC DHCP, for provisioning the operating systems of bare metal servers and out-of-band management systems.
However, automated mechanisms were complex to implement with static configuration files and required frequent restarts of services to apply the changes. Additionally, extended availability requirements, as well as the dynamic connection to the internal inventory system as a "single point of truth," were additional arguments for establishing Kea as the replacement.
Highly Available and Expandable
Some optional functions can be reloaded with dynamically loaded "hook modules." Hooks written in C++ extend the range of functions, which makes it possible to keep the core of the service small, yet not limit the
...
Use Express-Checkout link below to read the full article (PDF).
comments powered by

Disqus