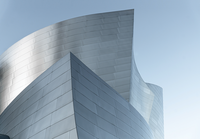 Bare metal deployment with OpenStack
Design Consultant
Automating processes in the age of the cloud is not just a preference, but a necessity, especially as it applies to the installation and initial setup of compute nodes. OpenStack helps with built-in resources.
Once a private cloud with OpenStack is up and running, virtual machines can be created quickly, but you have to get there first. This process involves several steps, including installing hardware in the data center, wiring, and installing an operating system. The operating system installation is where the OpenStack component Ironic [1] enters the field. In this article, we introduce the Ironic module, which specializes in bare metal installations.
Ironic first appeared as an Incubator Project in the OpenStack Icehouse release of April 2017 [2] as an offshoot of the Nova bare metal driver. It was further integrated in the course of the Juno release and finally found its place as an integrated project in the Kilo release.
Bifrost
Installing an operating system raises the chicken and egg problem: The operating system is installed on disk by an installer, which in turn needs something like an operating system under which it can run. The Bifrost subproject aims to solve this conundrum. Underneath, you have to imagine a standalone, running Ironic that OpenStack provides with all the components it requires.
This article assumes the following situation: A Bifrost instance and OSISM (Open Source Infrastructure and Service Manager) are used to deploy an operating system on a node. OSISM [3], the deployment and lifecycle management framework, installs and configures all the required OpenStack components on that node so that another node can subsequently be installed by Ironic (Figure 1).
Use Express-Checkout link below to read the full article (PDF).
comments powered by

Disqus