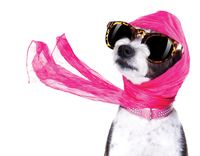 Manage cluster state with Ceph dashboard
Not Just a Pretty Face
The Ceph dashboard offers a visual overview of cluster health and handles baseline maintenance tasks; with some manual work, an alerting function can also be added.
One criticism directed at software-based storage solutions is that they lack functional management tools. On the other hand, if you have ever dealt with typical storage area network (SAN) or network attached storage (NAS) appliances from the established manufacturers, you know you can get a web interface with a few virtual traffic lights that show the data status as a signal color. If the light is green, you can sleep soundly knowing that your data is fine. These management tools by the established manufacturers not only provide information about the data status, they let you carry out certain operations in a safe way. For example, if you want to set up a logical unit number (LUN) in a SAN, the graphical wizard will guide you through this process without any glitches.
To solve the problem for Ceph, the developers have been working for several years on the Ceph Dashboard, which is now an integral part of Ceph and has undergone a great deal of development since it was once launched as a fork of the openATTIC [1] storage management system. That said, the tool is still largely unknown to many administrators. In this article, I introduce the Ceph Dashboard, show how to activate it, discuss the information to be gleaned from it, and demonstrate the maintenance tasks the dashboard performs on demand.
Well Integrated
The good news right away is that the dashboard is very well integrated with Ceph. If you are using a recent Ceph cluster, you may already be running the dashboard without realizing it because, over the years, Ceph has undergone several radical changes to its own toolchain. The latest development is the management framework for Ceph, which is a kind of orchestration service specifically tailored to Ceph and its needs. The new deployment tool, cephadm [2], is also
...
Use Express-Checkout link below to read the full article (PDF).
comments powered by

Disqus