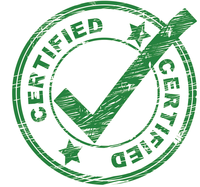 Obtain certificates with acme.sh
Simply Certified
We take a close look at acme.sh, a lightweight client for the ACME protocol that facilitates digital certificates for secure TLS communication channels.
The Automatic Certificate Management Environment (ACME) protocol is mostly mentioned in connection with the Let's Encrypt certification authority because it can be used to facilitate the process of issuing digital certificates for TLS encryption. In the meantime, more and more systems have started to support ACME.
Data transmitted on the Internet ideally should be encrypted. The Let's Encrypt organization [1] has played a significant role in making this good idea a reality. Until a few years ago, obtaining an X.509 certificate was a fairly complex process, but this workflow has been greatly simplified by the Let's Encrypt certification authority in combination with the ACME protocol. Anyone can now obtain a certificate for their own web service – or even other services – to ensure secure TLS communication channels.
Basically, two components are indispensable when using ACME: an ACME server and an ACME client. The protocol requires the client to prove that it has control over the domain for which the server is to issue a certificate. If the client can provide evidence, the server issues what is known as a Domain Validated Certificate (DV) and sends it to the client. Unlike the Organization Validation (OV) or Extended Validation (EV) certificate types, for example, no validation of the applicant is necessary, so the conditions are ideal for automating the process from application through the issuing of the certificate.
Different Challenge Types
The client proves control over a domain when it responds appropriately to a challenge sent by the server. The HTTP-01 and DNS-01 challenges have been part of the ACME protocol from the outset and are therefore documented in RFC8555 [2]; the TLS-ALPN-01 challenge was only added last year as an extension to the protocol. This challenge
...
Use Express-Checkout link below to read the full article (PDF).
comments powered by

Disqus