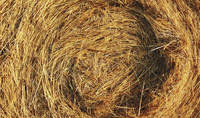 Three full-text desktop search engines
Needle in a Haystack
Desktop search engines such as Tracker, DocFetcher, and Recoll help track down files by their content, even in massive datasets.
Some people say that keeping things tidy just means you're too lazy to search. However filesystems are not fixed, not necessarily logical or self-explanatory, and can change over time. Even for the tidiest of computer aficionados, it can be helpful and indeed essential to use search functions to find what was once stored, even into the furthest corners of a deeply nested storage system. This capacity is especially important if you want to search through a large volume of files, the content of which you are not familiar. For this kind of use case, it makes sense to take a closer look at the search functions on desktop computers and their possibilities.
The event that impelled me to author this article was the arrival of a 13GB bundle of compressed files, the contents of which could possibly be helpful in my research. To find out, I had to browse through the flood of data, aided only by standard search functions. Manual browsing, searching, and quick reading would have been too prone to error on the one hand and too time-consuming on the other. Thoroughly sifting through 554 files – each the size of an average daily newspaper – with trained eagle eyes would have used up some of my remaining lifetime and possibly only returned mediocre results.
The obvious approach was to test the suitability of the desktop's built-in mechanisms for full-text search. In the present case, a system with Ubuntu 20.04 LTS and a Gnome interface formed the basis of the default installation. As a first basis for the search, the inconspicuous but quite powerful Tracker [1] program was investigated. An Internet search revealed at least two other recent tools that, according to their brief descriptions, would be suitable for the task I set: DocFetcher [2] and Recoll [3] specialize in full-text search and were built
...
Use Express-Checkout link below to read the full article (PDF).
comments powered by

Disqus