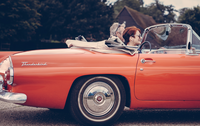 Remote access with ThinLinc 4.12
Timeless Classic
The revival of terminal servers during the Covid-19 crisis depended on the IT administrator to enable home office workplaces, with the help of tools like ThinLinc, a Linux remote desktop server.
The COVID-19 pandemic is credited with being a catalyst in the area of digitalization. Processes had to be digitalized within a very short time at a speed that previously seemed impossible. Virtually overnight, the importance of the role of IT administrator grew enormously, with administrators frequently benefiting from technologies that long since seemed outdated. Terminal services, an almost forgotten technology that allows home office workplaces to be set up with a minimum of time and effort, come from an age when clients were little more than simple character displays. For administrators, they are a welcome tool, because they allow simpler administration of centrally operated applications and settings than is the case with high-maintenance desktop computers.
The use of classic terminal server technologies with one (or more) central servers promises optimum utilization of a central server system instead of the often inefficient distribution to desktops. In principle, a server-based solution increases availability and, thus, ultimately security. Now 18 years old, ThinLinc is available in version 4.12 and includes both the server-based elements (session broker, load balancer, admin interface) and the end-user components (client software, customization tools). The interaction of these different components produces a complete solution that fulfills all requirements for a modern terminal environment.
In this article, I'll show you how to set up the software, adapt it to a Windows environment, and ensure access is protected.
Technical Foundation
In technical terms, ThinLinc is a Linux remote desktop server that primarily uses open source software such as TigerVNC, noVNC, OpenSSH, common Unix printing system (CUPS), and PulseAudio. From these tools, the developer, Cendio of Linköping, Sweden, developed a robust, stable environment for server-based computing.
ThinLinc provides
...
Use Express-Checkout link below to read the full article (PDF).
comments powered by

Disqus