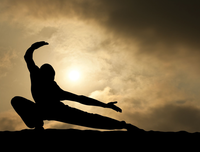 Stretching devices with limited resources
Fewer Memories
Compressed memory solutions for small memory problems.
Small embedded devices running Linux often face a trade-off between limited resources in CPU and RAM and the abysmal write performance of SD card storage with abundant capacity. The first rule, as I discussed back in 2018 [1] is to make exclusive use of high-quality SD cards for boot devices – a class 10 device or better for starters – with a reputable brand name printed on it. (I recommend SanDisk or Samsung SD cards.) Lower quality SD cards simply cannot satisfy the write pressure of system boot or other peak logging moments of operation, and while suitable for data, they cannot be used as boot devices. These are the basic table stakes, but this being Linux, you can of course optimize further!
Test Bench
I am going to discuss a specific board for this column to try out the theories in practice. I will be using a Marvell ESPRESSObin [2] v7 (Figure 1), a low-cost, low-power board made by Globalscale Technologies. The ESPRESSObin was one of the earliest single-board computers (SBCs) to sport a 64-bit ARM CPU and remains remarkable today for its inclusion of a SATA port and PCI expansion. The full spec of the board is interesting in its own right (Table 1), but here I will focus on the setup for my tests. I use the external 12V power supply provided and the USB interface for serial access.
ESPRESSObin Technical Specs
| | |
| --- | --- |
| SOC | Marvell Armada 3700LP (88F3720) ARM Cortex A53 processor |
...
Use Express-Checkout link below to read the full article (PDF).
comments powered by

Disqus