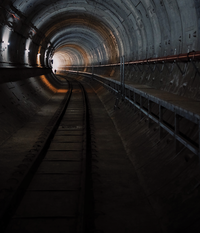 Remote maintenance and automation with RPort
Light at the End of the Tunnel
Firewalls and network address translation often stand in the way of access to remote systems, but the free RPort software works around these obstacles and supports remote maintenance through a tunnel locally, in the cloud, and from your home office.
The days when all servers and employee PCs were located on a common subnet are long gone. IT infrastructure has spread across various locations, service providers, and networks. Even devices in coworkers' home offices often fall under the aegis of system administrators. Keeping track of a growing number of servers and devices is a problem for many IT departments: Which team is responsible for which systems? Where are the systems located? How can remote access be achieved quickly?
Remote access does not usually mean an admin entering the IP address of the remote system on the remote desktop or secure shell (SSH) client and logging in. Firewalls and routers only allow this in rare cases. Jump hosts, SSH chains, or virtual private networks (VPNs) are common technologies for accessing systems behind firewalls. However, this means considerable overhead with VPNs, and jump hosts need to be meticulously documented by system administrators because coworkers need to be able to identify the jump host they need to use for a specific system. Additionally, jump hosts have a certain amount of administrative overhead for user accounts.
RPort with a New Approach
RPort [1] aims to solve this remote access problem. The open source software updates the inventory independently, integrating access to all systems by SSH or remote desktop. In the centralized, web-based dashboard, the inventory shows all systems with the RPort client. You can find internal and external IP addresses, their locations, and many other details.
The client keeps this information up to date at all times. Tags and an encrypted key-value store can be used to expand the system information. If you manage many systems with RPort, the software supports the use of groups for sorting purposes, and you can connect to machines on the dashboard at the press of a button and execute
...
Use Express-Checkout link below to read the full article (PDF).
comments powered by

Disqus