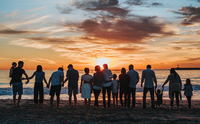 Private 5G networks for industry and business
Generations
The high speed and low latency of 5G is predicted to add value to industrial manufacturing, logistics, education, and data-heavy advanced applications.
Communications networks play an important role in digital transformation. With the rapidly increasing number of intelligent machines and industrial plants and of networked processes and systems, considerably more bandwidth is needed than before. In the corporate environment, a private fifth generation (5G) campus network on the company's own premises (Figure 1) is an interesting alternative to wireless local area or public networks (see the "Campus Networks" box). The high-performance transmission standard is a great fit for the demanding communications infrastructure of a networked factory.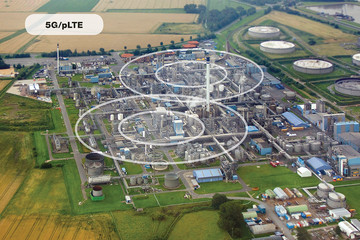 Campus networks are geographically limited local mobile networks that can be deployed on both 4G and 5G technology. A 5G campus network is designed to meet special requirements (e.g., to allow Industry 4.0 [1] applications to communicate). The market for 5G campus networks is still in its early stages, but "the global private 5G network market size … is expected to expand at a compound annual growth rate
...
Use Express-Checkout link below to read the full article (PDF).
comments powered by

Disqus