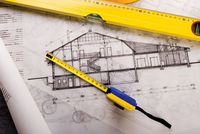 Rancher manages lean Kubernetes workloads
Construction Guide
The Rancher lightweight alternative to Red Hat's OpenShift gives admins a helping hand when entering the world of Kubernetes, but with major differences in architecture.
When confronted with Kubernetes, many admins immediately think of the major league products by Red Hat and Ubuntu. Red Hat's OpenShift, for example, is a massive Kubernetes distribution comprising multiple components, an integrated app store for container applications, and a great deal of complexity under the hood.
Rancher sets the bar somewhat lower. The product now belongs to SUSE, which has so far largely not interfered with the Rancher developers' work. Because of this, Rancher has retained much of the simplicity that its fans have loved for years. It also means that if you want to get started with Kubernetes today, you'll find Rancher a virtually barrier-free way of doing so.
That said, even a Rancher setup is not exactly a no-brainer. Various factors have to be considered in terms of the hardware, especially the number of machines you require and their dimensioning. Once the hardware is ready to run in your racks, the next step is to install a Kubernetes distribution, because Rancher maps its own infrastructure completely in Kubernetes. Although this sounds complicated, it is not a problem in practice because Rancher has its own Kubernetes core distribution in tow in the form of K3s to provide all the required features.
In this article, I guide you through the process of adding Rancher to your setup. Starting with a proverbial greenfield, my goal is to help you set up a Rancher cluster that can be used in production. To achieve this goal, however, I first need to clarify a few terms from the Rancher world up front with which you can assume you will be regularly confronted.
Rancher Architecture
If you already have some experience with one of the other major Kubernetes distributions, you may be a bit overwhelmed with Rancher's central features at first because Rancher works differently from most competitor products. A comparison quickly makes this clear. OpenShift, for
...
Use Express-Checkout link below to read the full article (PDF).
comments powered by

Disqus