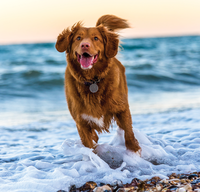 Certificate management with FreeIPA and Dogtag
Show Your ID
The Dogtag certificate manager integrated into the FreeIPA open source toolset generates SSL/TLS certificates for intranet services and publishes them on the network.
Both internal and external services rely on encrypted communication with SSL and TLS. For external services, administrators use officially signed certificates, although Let's Encrypt is absolutely fine in many scenarios. In contrast, internal services predominantly rely on self-signed certificates, which always cause a stir with web browsers on the local area network (LAN) by generating messages such as The server's certificate is unknown .
Administrators would prefer to see a nice lock icon displayed in the browser for a trusted TLS connection – for their intranet applications, too – instead of requiring users to create an individual exception in the browser for every internal application. This also means that stricter security policies can be applied for browsers on the corporate network, preventing users from opening untrusted connections at all or from creating exceptions. Admins also want other internal services to use trusted certificates and SSL for communication.
All you need is your own certificate authority (CA) on your intranet to manage and sign certificates for the connected services. Internal computers then only need to trust that this internal root CA for all keys signed by it are identified as valid.
Dogtag [1], the open source certificate system, offers a simple approach to managing an internal CA, and it integrates seamlessly with the FreeIPA [2] user directory. FreeIPA is to Linux what Active Directory (AD) is to the Windows world. It uses the same technology with a Lightweight Directory Access Protocol (LDAP) back end and Kerberos authentication. AD and an Identity, Policy, and Audit (IPA) system can trust each other with cross-domain trusts, allowing administrators of heterogeneous networks to run a connected directory for Windows and Linux machines.
In this article, I review the basic features of
...
Use Express-Checkout link below to read the full article (PDF).
comments powered by

Disqus