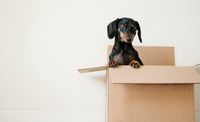 Package management tools for Windows
Unboxing
Chocolatey and WinGet offer full-fledged package management on Windows, but which is best for your environment?
Installing and uninstalling applications in Windows traditionally involves running a graphical wizard. Unattended installs that depend on this type of installer are often troublesome. In comparison, installing an application on Linux is usually a piece of cake: Package managers such as Apt, Yum, and Zypper make sure that the sources are always up to date and resolve dependencies, and they usually do not require any parameters apart from the package name. However, Windows users also have some practical command-line interface (CLI) based package management tools.
In this article, I look at two solutions for full-fledged package managers on Windows: Chocolatey and Microsoft's WinGet.
Unique Installs
If you want to install a simple Windows program such as 7-Zip, GreenShot, or Notepad++, you usually download and launch the installer (EXE or MSI) and click through the graphical wizard, even though the same information is typically provided every time. All of the programs support unattended installation, but hardly anyone is familiar with the parameters, and it takes longer to look them up than to click through the installer. To keep applications up to date, you usually just install a newer version. Some programs, such as Notepad++ or KeePass, notify the user that an updated version is available, but downloading and installing are manual tasks.
Alternatives to the unique installation and updating of applications have been around for a long time. Since the introduction of the iPhone, proprietary app stores have become the standard for mobile devices, and Apple offers a similar solution for its macOS desktop operating system. Likewise, Microsoft has created a central platform for installing and updating applications in the form of the Microsoft Store, although the platform does not enjoy the same popularity among software providers as Apple's AppStore or Google Play – for many reasons.
...
Use Express-Checkout link below to read the full article (PDF).
comments powered by

Disqus