Edgeless Systems Releases Confidential Kubernetes Distribution
Confidential computing is a relatively new security paradigm that addresses the problem of running sensitive workloads on someone else's infrastructure, says Felix Schuster. Fundamentally, he explains, "confidential computing is about two things: (1) keeping workloads encrypted and isolated during processing and (2) making this circumstance externally verifiable via cryptographic certificates."
Now, Edgeless Systems has released Constellation, a secure implementation of Kubernetes (K8s) that leverages confidential computing. The open source Constellation distribution is "a CNCF-certified K8s and, from a usability perspective, should work like "normal" K8s distributions. Constellation adds features like Sigstore-based supply chain security to the core Confidential K8s concept," Schuster says.
According to the website, Constellation runs on Microsoft Azure, Google Cloud Platform, and Amazon Web Services.
Learn more at The New Stack.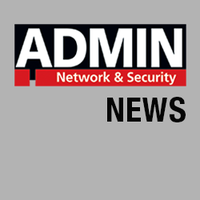 comments powered by

Disqus