European Commission Updates Its Code of Practice on Disinformation
The European Commission has announced an update to their Code of Practice on Disinformation. The first version of the code, which appeared in 2018, brought together online industry leaders to agree to a set of common principles for combating disinformation.
Much has happened since the original document appeared, and the Commission published guidance last year for how to proceed with an update that would take into account lessons learned from the COVID19 crisis the war in Ukraine. The new version of the Code of Practice for Disinformation, which was published on June 16, seeks to:
• cut financial incentives for spreading disinformation

• address new manipulative behaviors, such as fake accounts and deep fake images

• expand fact checking

• ensure transparent political advertising, so a political ad is easy to recognize, with clear labeling and information on the sponsors

• establish a transparency center and task force to monitor and implement the provisions of the code.

34 major online platforms have signed onto the Code of Practice for Disinformation, including Meta, Google, TikTok, and Microsoft. For more information, check out the press release at the European Commission website or download the full text of the code.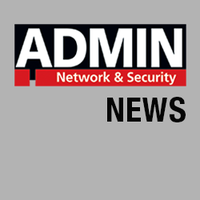 comments powered by

Disqus