Native Edge Computing Comes to Red Hat Enterprise Linux
With the latest release of Red Hat Enterprise Linux and OpenShift, it's become even easier for businesses to add edge deployment to existing infrastructure.
With this release, Red Hat has attempted to refine the definitions of Edge computing. To this, Nicolas Barcet, senior directory of technology strategy, Red Hat, says "Edge is not just one thing, it's multiple things, multiple layers." Barcet continues, "A single customer use case may have up to five layers of edge-related infrastructure, going from the IoT device all the way to the aggregation data centers." Barcet concludes with, "What we need to offer as a software infrastructure provider is all the components to build according to the topology that the customer wants for that use case."
To address those components, Red Hat identified three basic edge architectures:
Far Edge - single server locations with limited connectivity.
Closer Edge - factory, branch, or remote store with reliable connectivity and multiple servers.
Central Edge - a regional data center that can control Far and Closer edge infrastructures.
RHEL 8.3 (released in November) includes tools like Image Builder, to address building custom images (based on RHEL) for the Far Edge, worker nodes for the Closer Edge, and OpenShift with an added management layer for the Central Edge. But the most important feature found in Red Hat Enterprise Linux 8.3 is the Red Hat Advanced Cluster Management tool, which provides the ability to manage a fleet of OpenShift clusters.
For more information about RHEL 8.3, read the official release notes.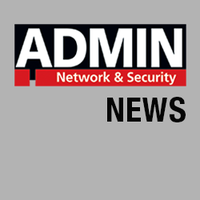 comments powered by

Disqus