Red Hat Enterprise Linux 8.3 Available
If the cloud (especially of the hybrid nature) is a big part of your business strategy, the latest version of Red Hat Enterprise Linux should probably be on your radar. The latest iteration of one of the most popular server platforms in enterprise computing enjoys a few new features that should make your cloud-centric job much easier.
Among those new features includes new System Roles for identity management configuration, certificate management, Network-Bound disk encryption, kernel settings, log settings, SAP HANA, SAP NetWeaver and management. There have also been a number of updates to Tuned, which is a collection of pre-configured performance profiles which enable you (with the help of Red Hat's extensive knowledge) maximize performance across all types of hardware architecture.
As for your cloud-native needs, 8.3 includes updated container images for Buildah and Skopeo, as well as Podman 2.0. With the Podman 2.0 release, developers can work with a new REST API, which was designed with two layers: libpod and compatibility. The libpod layer makes it possible to interact directly with the libpod libraries and the compatibility layer is designed to emulate the Docker RESTful API (to aid in migration). Podman 2.0 also includes a much-improved integration with systemd.
Of this new release, Stefanie Chiras, senior vice president and general manager, Red Hat Enterprise Linux, says, "Innovation and enterprise-grade stability aren't mutually exclusive; Red Hat Enterprise Linux has shown this to be the case for decades, and continues this trend with Red Hat Enterprise Linux 8.3. From delivering the latest supported developer tools via Application Streams to making the world's leading enterprise Linux platform even more accessible to systems administrators, we continue to reinforce Linux as the bedrock for enterprise digital transformation."
For more information about Red Hat Enterprise Linux 8.3, read the official release notes.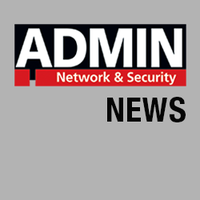 comments powered by

Disqus