Ubuntu Server 21.10 is Now Available
With the latest iteration of Ubuntu Server officially out, developers for edge use cases will find some important features have been added. One very exciting addition is the addition of "needrestart." With this new piece added into the mix, admins won't have to worry about restarting certain services after upgrading libraries. This is important when you're upgrading libraries to fix CVE vulnerabilities. Because of the existence of needrestart, the services those libraries affect won't have to be restarted upon upgrading. Although needrestart has been available for some time, it is now added by default in Ubuntu Server 21.10.
Other additions to 21.10 include Linux kernel 5.13, support for a wide variety of hardware (including x64-64, ARM v7, ARM64, POWER 8, POWER 9, IBM x390x (LinuxONE), and RISC-V), and software updates such as QEMU 6.0, libvirt 7.6, PHP 8.0.8, Apache2 2.4.48, GCC 11.2.0, Python 3.9.4, Bind9 9.16.15, Open vSwitch 2.16.0, and OpenLDAP 2.5.6.
To download a copy of Ubuntu Server, head over to the official download page and make sure to read the release notes for more details.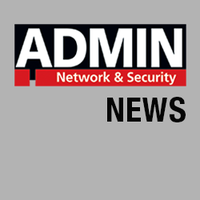 comments powered by

Disqus