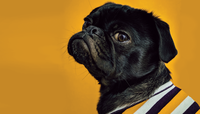 Discover system vulnerabilities and exploits
Anti-Theft Device
The Kali Linux pentesting and compliance distribution is an antidote to attacks and other online danger.
If you pay attention to security from the outset, you can avoid trouble farther down the road. No company can afford to ignore security, because successful attacks can trigger legal aftershocks in the form of lawsuits (e.g., for gross negligence) and fines, as well as lost revenue.
Attacks can also destroy a company's reputation. What customer would want to hand over their data to a company if the server doors are left open? Clearly, security is important, and you are well advised to consider security an implicit factor in your business plans from the outset.
Kali Linux, one of the oldest tools for systematic penetration testing (pentesting), examines systems and applications for common and known errors. The distribution comes with various pentesting tools, which, unfortunately, also bestows the rather dubious reputation of being a bona fide hacker tool. (See the "Under the Hood" box.)
Kali Linux hasn't been around that long: The first official version was released in 2013. However, it had a predecessor and a role model: BackTrack Linux served a similar purpose, although maintaining a complete system became too much for developers Mati Aharoni and Devon Kearns. The question arose as to whether this structure was necessary at all, because the most important factor of BackTrack was not the operating system – it was – as is the case with Kali Linux today – the tools that came with and were perfectly integrated into the system.
Without further ado, the makers decided to retire BackTrack, and Raphael Hertzog, a long-time Debian developer and expert, was brought into the team. From then on, a new distribution based on the Debian testing branch was developed and dubbed Kali Linux. Most of the Kali Linux on-board packages still come from the testing branch of the distribution (
...
Use Express-Checkout link below to read the full article (PDF).
comments powered by

Disqus