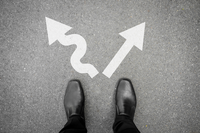 Keeping it simple – the Ansible automator
The Easiest Way
The powerful Ansible automator comes without airs and graces, does without complex syntax, self-documents, and has no need to hide its light compared with Puppet and other configuration management tools.
The Ansible IT automation tool makes it easy to introduce automation into your environment. In this article, I introduce Ansible and its basic capabilities and how to use them, and I discuss which components in the Ansible camp make an admin's life easier. Toward that end, I venture a look at Ansible's future under the current owner Red Hat.
Early Steps
In 2014, the world of automation on Linux was very different from today. I had just started a job in Berlin that involved building an OpenStack platform. Puppet fans set the tone in the company, so the idea was for the OpenStack cloud to be something for the Puppet players, too. However, OpenStack was far removed from its current level of maturity at the time, and the modules offered by the developers were more of a big mess than a solution that could be used in production. What this meant in terms of daily development of the platform soon came to light in an extremely unpleasant way.
The Puppet usage that the OpenStack developers specified was inefficient and slow. Before Puppet even started to change anything on the systems, several minutes could pass. In the worst case, the process ended up producing an error that kicked an entire hour of Puppet runtime into the gutter (Figure 1). Puppet offered little comfort because the OpenStack developers did not have a handle on versioning their modules but allowed the individual modules to reference each other wildly.
Use Express-Checkout link below to read the full article (PDF).
comments powered by

Disqus