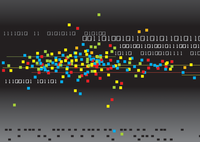 High-performance backup strategies
Keep More Data
A sound backup strategy with appropriate hardware and software ensures you can backup and restore your data rapidly and reliably.
With increases in data growth and larger and larger servers, the need to back up systems efficiently is becoming increasingly urgent. A backup needs to be available and also be restorable in a timely manner. Establishing suitable strategies that look in detail at storage, networks, and the software used is important. In this way, peak performance in the backup process can be ensured, even for very large data volumes.
Data backup is not a new topic, of course. In fact, it has already been discussed so often that it is encountered with a certain apathy in some places, which makes it all the more important to take a look at the current situation and talk about new possible types of data loss. A well-thought-out backup infrastructure can not only save your data but ensure the continued existence of your entire company in the event of an incident.
In addition to common IT hardware failures due to technical defects or damage caused by external factors such as fire or water, a new field of threat has been emerging for some time: ransomware, which attacks companies through malware and, in the event of a successful infection, encrypts the existing data and demands cash to free it.
Regardless of the type of failure that affects you, the data must be restored as quickly as possible, and a backup must be as up to date as possible. Ensuring that these requirements can be met even with multiterabyte systems requires an appropriate strategy.
Fast Backup Storage
A commonality in current IT landscapes is massive growth in data. Even companies with fewer than 20 employees can have data on the order of 5TB or more. Medium-sized companies commonly need to have 30-100TB constantly available. In other cases, companies have long since reached petabyte dimensions. The data needs to be backed up continuously and made available again as quickly as possible in the event of loss.
Backing up data
...
Use Express-Checkout link below to read the full article (PDF).
comments powered by

Disqus