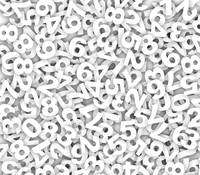 Adding high availability to a Linux VoIP PBX
NumberPlease
Maximize telephony uptime by clustering Asterisk or FreeSWITCH PBXs together.
As more staff work from home, the importance of corporate phone systems has increased, along with demand for leading edge telephony features like follow-me, voicemail to email, secure video conferencing, and so on. As a result, many companies have upgraded their legacy phone systems to Voice over IP (VoIP), including changing to open source solutions like the private branch exchanges (PBXs) Asterisk [1] and FreeSWITCH [2].
At the same time, call centers have been migrating to VoIP at a harrowing rate because of the feature and cost benefits associated with open source solutions. Even critical call centers (e.g., emergency services or high-volume retail order placement centers) have embraced open source VoIP, moving products like Asterisk and FreeSWITCH into the mainstream of telephony.
What all these environments have in common is that the PBX has now become mission critical, with little tolerance for down time. An outage on one of these critical PBXs might be measured in thousands of dollars lost per minute – or even in lives lost. To ensure open source PBXs can meet the demands of mission-critical call centers, organizations are now adding high availability (HA) to their VoIP PBXs.
The same HA technology in use at these critical call centers is also freely available to home users and small offices. In this article, I explore how to create a HA cluster out of any two Linux-based VoIP PBXs; in particular, I demonstrate how to cluster two Asterisk or FreeSWITCH PBXs with the community (free) edition of a popular PBX clustering product from Telium [3].
Designing Your Cluster
Open source enthusiasts are proud to say that every need can be resolved by an open source package – including clustering. Although true, you
...
Use Express-Checkout link below to read the full article (PDF).
comments powered by

Disqus