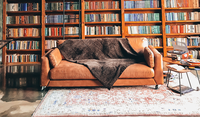 Five free wiki platforms reviewed
Private Library
If you want to operate a wiki in your data center as a document and knowledge database for workgroups, you will find a large selection of open source applications. We tested five free wiki platforms for different use cases on the local network.
Wikipedia is famous not just as a large encyclopedia; the web software also helps users collaborate on online documents. Wiki markup (or wikicode or wikitext) lets you format documents with very simple methods and without the need to use special WYSIWYG editors or complex page description languages, as in HTML, XML, and LaTeX (for technical and scientific documents). Therefore, wikis are often used on local networks for documentation and internal document collections for code repositories, project management tools, and IT service management tools.
The requirements for a wiki server are fairly meager. In most cases, you just need a web server and a database server. Some systems can even manage without a database. The learning curve for users is also low because the Markdown syntax for text can be learned in next to no time. Additionally, modern wikis increasingly include optional online WYSIWYG editors that make it even easier to get started.
In this article, I look at five free wiki platforms and discuss the advantages of the different platforms. Check out the "Test Setups with Podman and Ansible" box to see how I roll out the wiki applications and databases.
Test Setups with Podman and Ansible
For this article, I roll out the wiki applications and databases as containers with Ansible playbooks on a Podman host. To prevent multiple parallel installations fighting for the web or MySQL port on a single IP address on the container host, I set up the containers with their own IP addresses. To do this, I first need to define the host_local bridged network of the macvlan type on the Podman host, which means the containers do not have to run on the IP address of the host but can use their own IP addresses. Next, I create matching containers in Ansible, as this excerpt from a playbook shows:
...
Use Express-Checkout link below to read the full article (PDF).
comments powered by

Disqus