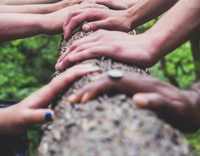 Statistics and machine learning with Weka
One for All
The open source Weka tool applies a wide variety of analysis methods to data without the need for advanced programming skills and without having to change environments.
Everyone has probably heard of machine learning, but how exactly does it work? Does it mean that an intelligent machine makes decisions on behalf of humans? In a way, yes, but strictly speaking, no. You might want to replace the term "intelligent machine" with "efficient algorithm" and add that this algorithm works with data. In doing so, it delivers a view that captures the essence of the data. Simply put, machine learning focuses on building models that learn from existing data and then uses those models to make logical decisions without requiring human intervention. The methods used to learn these models are the algorithms.
A variety of algorithms exist, but no one of them is suitable for every case and everywhere. An algorithm that performs well on one data collection can fail on another, which is why researchers apply different algorithms to a given set of data to see which algorithms work. If you had to program all these processes yourself, it would certainly be too difficult a task. That said, it is also tricky to find a platform that provides ready-made algorithms. Weka not only offers researchers a large number of ready-made machine learning algorithms, it also has features such as visualization and preprocessing.
Weka Basics
The open source Weka is licensed under the GNU General Public License (GPL) and was created at the University of Waikato in Hamilton, New Zealand. Interestingly, Weka is not an abbreviation or engineering jargon. It is the name of a flightless bird that lives on the islands of New Zealand.
Written in Java, Weka runs on any operating system and hardware platform and is under constant development. Each update includes new features and ditches less popular ones. Version 3.8.6, released February 21, 2022, was current at the time this article was written. Version 3.9 was also available, but it might have contained some bugs, so I avoided
...
Use Express-Checkout link below to read the full article (PDF).
comments powered by

Disqus