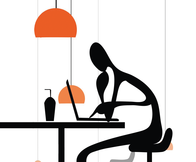 Useful tools for automating network devices
Easy Maintenance
Armed with the right tools, you can manage your network infrastructure both automatically and effectively in a DevOps environment.
The way in which admins manage the infrastructure at the data center has changed significantly in recent years: Whereas most setups not so long ago were home brewed, automation has asserted itself across the board. That said, some blind spots remain; for example, hardware is not maintained automatically, although it is possible in principle. The network infrastructure is an extensive example; after all, network admins often still painstakingly maintain by hand the hardware of Juniper, Cisco, and other established vendors.
As the setup grows in size, it is increasingly difficult to maintain with manual techniques. Clouds – and in fact all installations intended to scale well horizontally – have specific requirements; one of these is the ability to roll out huge amounts of hardware in a short time. If you then start with manual deployment, you can either look forward to all-nighters or give up straight away.
The good news is that you no longer need to maintain the network infrastructure by hand, because tools for automating data centers are common, affording you plenty of opportunities.
Here, I describe the options you can turn to without worry. The main focus is on Puppet and NetBox. Although NetBox, only recently released, might not focus primarily on automation, it does make an important contribution in terms of efficient data center organization.
The Industry Leader: Puppet
Puppet is by far the most widely used tool on Linux for automation. At least one Puppet module exists for almost every popular application, although many modules vie for the favor of the user in case of major league applications. Classic Puppet modules are divided into two categories: those that come from the community, and those that are officially sanctioned by the vendor, Puppetlabs.
Puppetlabs noted years ago that automating the hardware for network tasks is an issue in genuine DevOps
...
Use Express-Checkout link below to read the full article (PDF).
comments powered by

Disqus