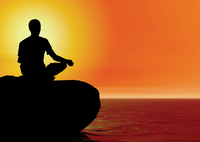 New Features in PowerCLI 6.0 R3
Easy Livin'
PowerCLI in the current version 6 R3 supports access to nearly all VMware data center and cloud products with around 500 cmdlets, including numerous additional features, APIs, and interfaces. In this article, we show you the most important innovations.
The initial version 6 of PowerCLI, the Windows PowerShell interface for managing VMware vSphere, appeared in March 2015 to coincide with the release of vSphere 6.0. In mid-September 2015, release 2 followed. Because VMware has finalized some important PowerCLI 6 features in R3, we only look at the R3 version in this article. If you are still using PowerCLI R1 or R2, you might want to upgrade to R3 to take advantage of all the new features and to future-proof your scripts from the outset.
If your vSphere landscape is still based on version 5.5 or earlier, you can still use PowerCLI 6. Although some innovations are only relevant for vSphere 6, such as support for the new virtual machine hardware version 11 in conjunction with the New-VM or Set-VM cmdlets, the shell is nevertheless 100 percent downward compatible with all version 5 products. An update to PowerCLI 6 is also worthwhile in the context of a vSphere 5.x environment, for example, to benefit from the improved PowerCLI architecture. Scripts that explicitly address the new 6.0 features will not work in this case.
Modules Instead of Snap-Ins
The PowerCLI structure has undergone a rigorous adaptation to the PowerShell design specifications. Almost all the essential functions, for example, are now implemented as modules, and their paths are also properly registered in PowerShell ($env:PSModulePath). The only exceptions are AutoDeploy and ImageBuilder, whose cmdlets are still bundled in PowerShell snap-ins, as well as the core cmdlets of vSphere automation, which are always implicitly loaded whatever else you do.
The architectural changes mean that existing scripts that explicitly look for snap-ins may no longer find them, so you might want to adjust your scripts to search for PowerShell modules instead of snap-ins.
...
Use Express-Checkout link below to read the full article (PDF).
comments powered by

Disqus