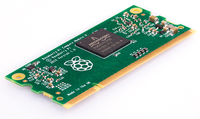 Tech News:
News for Admins
News for system administrators around the world.
openSUSE Comes to Windows 10
Ubuntu is the officially supported version of Linux to run inside Windows, using the Windows Subsystem for Linux (WSL) technology; however, engineers have discovered that you can replace the Ubuntu-based environment used in WSL with other versions of Windows.
SUSE/openSUSE engineers have managed to bring openSUSE to Windows 10. In a January 12 entry in the SUSE blog, Hannes Kühnemund, Sr. Product Manager at SUSE, detailed the process of replacing the Ubuntu Bash shell with openSUSE Leap in Windows 10.
A user needs to be part of the Insider Program with WSL enabled. The procedure detailed by Kühnemund requires the Ubuntu Bash shell to be already installed on the system; it simply replaces Ubuntu with the openSUSE userspace. You can also install SUSE Linux Enterprise, said Kühnemund.
This could be a useful workaround for those developers and sys admins who run Linux on Azure machines, because they can run both Windows and Linux utilities on their systems without the overhead of a virtual machine or dual booting.

Raspberry Pi Compute Module 3 Released
The Raspberry Pi foundation has launched two versions of the Raspberry Pi Compute Module 3 (CM3).
The standard version is based on Raspberry Pi 3 hardware. It runs on a CM2837 processor (up to 1.2GHz) and comes with 1GB of RAM, plus 4GB of on-board eMMC flash storage.
A Lite
...
Use Express-Checkout link below to read the full article (PDF).
comments powered by

Disqus