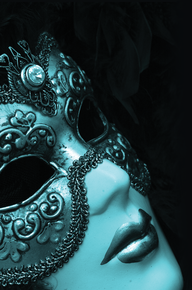 ID Views smooth migration to a new identity management system
Masquerading
POSIX attributes are permanently connected to a user account, and they help identify the user; however, this permanent connection can lead to difficulties when migrating from one identity management system to another. ID Views help you make migration go smoothly.
Numerous attributes are assigned to a user account when it is created, including user and group IDs, the user's home directory, and the login shell. Things get problematic when user data moves from one system to another and the POSIX attributes change in the process. Another issue arises when the environment lacks a central system for user administration, in which case, the account is local to the respective system. As a result, the same user might well be using a different user ID on each system. If users then move to a central system, the account has just a single ID and access to files that belong to an unknown user are lost because the changed user ID cannot be correlated with an account.
The POSIX attributes stored in Active Directory (AD) are usually used to synchronize user accounts from AD on an LDAP server. If you want to try other techniques of providing users access to Linux resources from AD, then you might want to try using different IDs for each account. For example, the FreeIPA identity management framework can assign its own IDs for users from the active directory during configuration of Kerberos cross-realm trusts, which means the framework is not reliant on POSIX attributes that already exist. However, the prospects are not good for those wanting to use particular IDs, because the IDs are arbitrarily selected from a defined range.
ID Views can help. These are available with both FreeIPA and from the client system security services daemon (SSSD). The POSIX attributes for an account are simply overridden with other values, whether you want to change only the user ID or other attributes.
If the ID Views for a system are active, then attributes that were previously saved in a different view will be used when a user logs in. Here, the possibility exists for setting up multiple views for a single user or for a group of users, which is very practical because different attributes can be connected to particular hosts. Even if central
...
Use Express-Checkout link below to read the full article (PDF).
comments powered by

Disqus