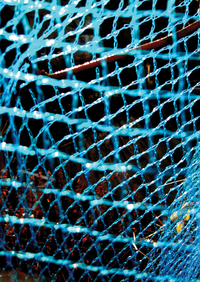 Microsegmentation with VMware NSX and vRealize Automation
Micro Net
VMware's NSX for vSphere platform adds security to microsegmentation, allowing security components to analyze traffic within the hypervisor.
Companies can easily and efficiently validate and control network traffic within the data center through microsegmentation. Microsegmentation is a collection of techniques designed to isolate network traffic through switching and software-defined networking. VMware's NSX for vSphere adds security to software-defined networking and microsegmentation, allows admins to filter network traffic at the level of the virtual machines (VMs) and network cards without installing an agent on the VM.
In traditional environments without NSX, traffic needs to be redirected for security checking using centralized security components that often exist as physical appliances. In NSX, traffic can be analyzed on the hypervisor itself.
NSX also supports automatic creation of logical, software-segregated, VXLAN-based networks, as well as network components such as firewalls, routers, gateways, or VPN endpoints. Automated solutions today reduce the deployment time for such applications from several days to just a few minutes – and with fewer errors, as the need for manual configuration is removed.
Extensive Set-Up Time
To provision both microsegmentation and network automation in the VMware environment, you'll need the vSphere Enterprise-Plus Edition (which supports distributed switches), vRealize Automation Advanced, and Orchestrator products in addition to NSX.
You'll need to start with some preparatory work on the vSphere and NSX side, including:
Configuring a distributed switch in vSphere.
Installing NSX, which includes preparing of the physical network, configuring VXLAN, defining segment IDs, and defining one or more transport zones.
Once you have completed these preliminary tasks, you can begin the actual work, which consists of:
Preparing NSX for vRealize automation
Creating an NSX endpoint in Orchestrator
Configuring
...
Use Express-Checkout link below to read the full article (PDF).
comments powered by

Disqus