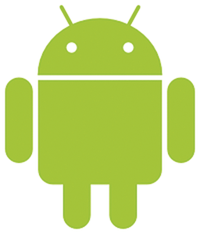 News for admins
Tech News
News for system administrators around the world.
Google Uses Machine Learning to Protect Android Users
Google is putting its machine learning prowess to work by using it to identify and weed out malicious apps from the Google Play Store.
Google has built Play Protect into every Android device that officially supports Google Play. Play Protect is always updated and automatically takes action to keep users protected.
"With more than 50 billion apps scanned every day, our machine learning systems are always on the lookout for new risks, identifying potentially harmful apps and keeping them off your device or removing them," wrote Edward Cunningham, Product Manager of Android Security, on a company blog.
Cunningham said that all Google Play apps go through a rigorous security analysis even before they're published on the Play Store – and Play Protect warns you about bad apps that are downloaded from other sources, too.
Protecting your device is not the only job of Play Protect, if you lose your device or if it falls into the wrong hands, it also comes in handy. Google has baked "Find My Device" into Google Play Protect, which not only helps find lost devices, it can also remotely wipe a device if a user feels it might have been compromised.
Free Tool to Decrypt WannaCry Ransomware
Adrien Guinet, a security researcher from Quarkslab, has created a tool to decrypt files locked by WannaCry ransomware.
Guinet is offering the tool free of cost and it works on Windows XP, Windows 7, Windows Vista, Windows Server 2003, and Windows Server 2008.
The tool has been published on GitHub, and according to the project description, this software allows you to recover the prime numbers of the RSA private key that are used by WannaCry.
"It does so by searching for them in the wcry.exe process. This is the process that generates the
...
Use Express-Checkout link below to read the full article (PDF).
comments powered by

Disqus