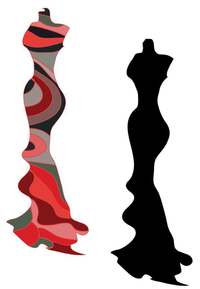 Software-defined storage with LizardFS
Designer Store
Standard hardware plus LizardFS equals a resilient, flexible, and configurable POSIX-compliant storage pool.
Most experienced IT professionals equate storage with large appliances that combine software and hardware by a single vendor. In the long term, such boxes can be inflexible, because they only scale to a predetermined scope and are difficult to migrate to solutions by other vendors. Enter software-defined storage (SDS), which abstracts the storage function from the hardware.
Distributed SDS filesystems turn quite different traditional servers with hard disks or solid-state drives (SSDs) into a pool, wherein each system provides free storage and assumes different tasks – depending on the solution. Scaling is easy right from the start: You just add more equipment. Flexibility is a given because of independence from the hardware vendor and the ability to respond quickly to growing demand. Modern storage software has fail-safes that ensure data remains available across server boundaries.
Massive Differences
The open source sector claims solutions such as Lustre, GlusterFS, Ceph, and MooseFS. They are not functionally identical; for example, Ceph focuses on object storage. Much sought after is a feature in which SDS provides a POSIX-compatible filesystem; from the perspective of the client, the distributed filesystem [1] acts much like an ordinary local disk.
Some of the storage software solutions are controlled by companies such as Xyratex (Lustre), and Red Hat (GlusterFS and Ceph). Other solutions depend on a few developers and at times see virtually (or definitively) no maintenance. At the MooseFS project [2] (Core Technology), for example, hardly any activity was seen in the summer of 2013, and the system, launched in mid-2008, looked like a one-man project without a long-term strategy and active community. However, it was precisely MooseFS and its abandonment that prompted a
...
Use Express-Checkout link below to read the full article (PDF).
comments powered by

Disqus