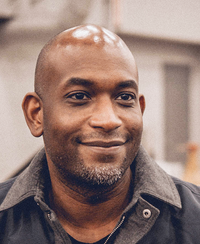 Google developer advocate Kelsey Hightower shares his thoughts on Kubernetes and the culture of open source
Respect It
Google developer advocate Kelsey Hightower shares his enthusiasm for open source and the Kubernetes container orchestration project.
Kelsey Hightower is a towering personality in the Kubernetes world. His official title is staff developer advocate at Google.
A friendly person, who is always ready to help, Hightower is also one of the cochairs of KubeCon, the biggest Kubernetes conference. I sat down with him to talk about the history of Kubernetes, its evolution, and new challenges. We also touched on his personal journey as a developer and the culture of the open source world.
Linux of the Cloud
Kubernetes is touted as the Linux of the cloud. It has gained popularity and adoption in a much shorter time than Linux. One reason behind the Kubernetes' popularity is that, although it's a relatively new project, the ideas behind it are well established.
"These are practices from the large web-scale companies," said Hightower. "I think the reason why you see adoption across the cloud providers is because they understand these ideas. They know that they could probably implement them themselves."
"I think this is why it has such a widespread adoption, because it actually solves real problems that people have."
Rapid Expansion
Within four years of inception, a massive ecosystem of vendors, partners, and providers has grown around Kubernetes. It's backed and used by titans like Red Hat and Microsoft. Even companies that once saw it as a competitor have embraced it, including Docker and Mesosphere. At one point, Kubernetes was known as the "everyone but AWS" club, but even AWS has joined the Cloud Native Computing Foundation (CNCF), Kubernetes' parent organization.
As the adoption of Kubernetes grows, the concerns around it losing focus and getting bloated have begun to rise. It's quite challenging, especially for open source projects, to maintain a balance between what the ever growing community needs
...
Use Express-Checkout link below to read the full article (PDF).
comments powered by

Disqus