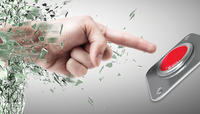 Jira, Confluence, and GitLab
Operation Pushbutton
Jira, Confluence, and GitLab are very popular DevOps tools and often form the basis for agile work flows. With the right Ansible playbooks, Ubuntu can be turned into an agile work center.
When investigating DevOps, you will come across various definitions that ultimately refer to an agile work approach. DevOps, it's said, is ultimately quite simple: Admins take over responsibility for workflows and various processes from developers to manage systems more efficiently.
Companies realize that DevOps and agility are more than buzzwords when it comes to operating large platforms, such as public clouds, for which several assumptions from classic setups no longer apply. A setup with 10 nodes might be manageable manually and without automation, but if several hundred servers or more are part of the installation, conventional approaches won't get you anywhere.
Agile Work Needed
Large environments such as OpenStack pose a real challenge in terms of both development and maintenance. They comprise a large number of components that do not all follow the same release cycle. They are so powerful that they cover many aspects, including storage, network, and user management. They continue to evolve, resulting in the need for regular updates on a production platform, and the need to roll out new components that were not previously part of the operation.
They also require so many computers that it is impossible to maintain the platform manually because of the sheer number of managed systems. In short: In a large environment, the principles of agile work are a prerequisite for the platform to work well at all.
If you operate such a platform, you need to coordinate its components. Design documents help developers, operations, and architects plan new functions. Classic issue tracking makes it possible to track who is currently working on which function or problem, which is especially important for distributed teams. Automation is a prerequisite.
Such teams usually combine their automation solution with classic revision management. For example, Ansible playbooks can be managed
...
Use Express-Checkout link below to read the full article (PDF).
comments powered by

Disqus