IBM offers a sensational $34 billion for Red Hat
Big Blue Goes All In
Industry opinions are divided on the IBM purchase of Red Hat.
IT giant IBM is set to acquire Linux specialist Red Hat. The purchase price is around $34 billion and is therefore already financially the biggest deal of the year. According to information from IBM, their offer corresponds to a price of $190 per Red Hat share and thus is significantly more than market price. After the acquisition, Red Hat will become an independent unit in IBM's Hybrid Cloud Team, which is intended to preserve the open source character of Red Hat. Red Hat will be able to operate independently of IBM, both in terms of existing business practices and Red Hat-dependent open source projects.
Red Hat CEO Jim Whitehurst will remain in the new unit and report directly to IBM CEO Ginni Rometty (Figure 1) as a member of IBM's top management. The rest of the Red Hat management team will also remain, says IBM [1]. Red Hat has 12,600 employees compared with the 366,000 employees at IBM. The supervisory boards of the two companies have already approved the deal. The consent of the Red Hat shareholders is still outstanding. The necessary approvals from the regulatory and antitrust authorities are also still pending. IBM expects to close the deal by mid-2019.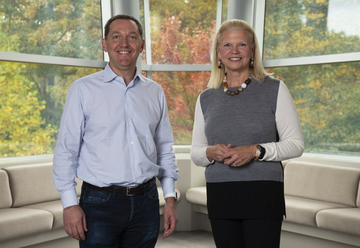 ...
Use Express-Checkout link below to read the full article (PDF).
comments powered by

Disqus