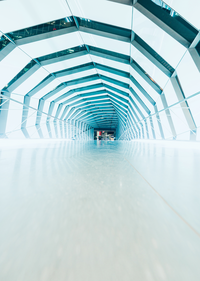 Red Hat Enterprise Linux 8 pre-series test
Stable Future
Red Hat Enterprise Linux is the flagship Red Hat operating system and the basis for many other company products; therefore, much is at stake with version 8.
For more than 15 years I have been a Debian developer, so I am used to a good deal of teasing about "Debian Stale," a corruption of the name of the Debian Stable branch. However, if you look at common intervals between enterprise distributions, you will notice that Debian is one of the more agile distributions. Only Canonical sticks slavishly to a plan to release a version with long-term support every two years; elsewhere, five years is the norm.
Now, after more than four years, Red Hat is launching a new version of its flagship – Red Hat Enterprise Linux 8 (RHEL 8) – which is intended to ditch a large amount of ballast. "Every Enterprise, Every Cloud, and Every Workload" is the motto – reason enough to become acquainted with the new product in the pre-series test.
Pre-series testing means that, at the time of writing this article, only the public beta version of RHEL 8 [1] was available, which naturally still has some bugs. This text is primarily about the new features that RHEL 8 offers – paying customers can assume that the final version will meet the usual Red Hat stability standards.
Target Groups
When Red Hat promises "profound" change, it is worth taking a closer look at that promise. In the past four years much has happened in terms of technology, and many new solutions have developed (e.g., Kubernetes). In RHEL 7, Docker and its support for Red Hat's container platform was not yet available because Docker itself was just a technology preview. Nevertheless, it's safe to say that many companies have run Docker on RHEL 7, presumably with Docker's own packages. Now, however, the solution has the official Red Hat blessing, with the new RHEL version taking a giant leap forward.
From the start, RHEL 8 was unlikely to change everything. Red Hat is faced with the thankless task
...
Use Express-Checkout link below to read the full article (PDF).
comments powered by

Disqus