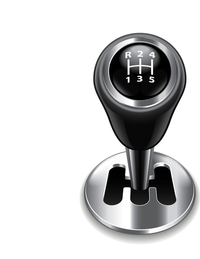 Get started with OpenShift
Make the Shift
We help you get started with OpenShift and OKD using Minishift.
If you were looking to place a bet on a piece of software that would still be popular in a few years time, you couldn't go far wrong by choosing Kubernetes [1].
Following the public explosion of interest in containers – courtesy of Docker over the past five years or so – the tool of choice to organize, scale, and add resilience to those containers has been firmly voted as Kubernetes. Along with varying DevOps methodologies, the rapid rise in its adoption has been eye-watering, surpassed only by the interest shown for Docker initially.
Among other contenders in the container orchestrator space, Docker offers "swarm mode" (or Docker Swarm), which enables users to manage the orchestration of containers across a cluster of machines that are running Docker Engine. Red Hat also offer an enterprise solution that has provided some symbiosis with feature developments in Kubernetes, because Red Hat's product OpenShift [2] and its various incarnations are firmly based on it.
OpenShift and its additional features, along with the enterprise-level Red Hat support services, is based on the open source version of Kubernetes. Additionally, a community version, formerly called Origin, which then became OKD [3] in the second half of 2018 [4], is described as "The Origin Community Distribution of Kubernetes that powers Red Hat OpenShift."
An online platform called OpenShift Container Platform [5] allows you to run your applications directly, in a supported manner, in a way that can alleviate much of the overhead of running Kubernetes clusters in-house.
In this article, I install OKD by one of the available methods, namely Minishift
...
Use Express-Checkout link below to read the full article (PDF).
comments powered by

Disqus