New Products
Actian Announces Vectorwise 3.0
Actian Corp. announces the availability of the Vectorwise 3.0 analytic database with advanced Hadoop integration. Vectorwise is Actian's database software, which is optimized for ultra-efficient, high-performance data processing. According to the company, Vectorwise 3.0 is now even faster – "with a more efficient storage engine, supporting more data types and analytical SQL functions, and enhanced DDL features. It also has improved monitoring and profiling accessibility."
Additionally, the Vectorwise 3.0 analytic database includes the Vectorwise Hadoop Connector, which makes it possible to load data into Vectorwise from the Apache Hadoop Distributed File System at extremely fast speeds on commodity hardware. According to the website, Hadoop connectors are necessary to make data on Hadoop available to the relational database for analysis. The Vectorwise Hadoop Connector allows fast and efficient loading of massive volumes of data from Hadoop into the Vectorwise analytic database.
Vectorwise is available for Linux and Windows on standard x86 servers and complies with industry standards for SQL and database connectivity. Vectorwise 3.0 with Hadoop Connector is available for download April 2013. http://www.actian.com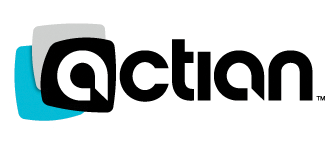 Altair Releases HyperWorks 12.0
Altair announced the release of HyperWorks 12.0 – the most recent version of the company's computer-aided engineering (CAE) platform.
According to Altair, this comprehensive, open architecture CAE platform is intended for "… concept design, modeling, analysis, optimization, reporting, and simulation management solutions for a variety of applications."
HyperWorks 12 includes hundreds of new features and enhancements in the areas of optimization, modeling, interoperability, GPU support, advanced algorithms, and more. The new functionality in HyperWorks 12.0 emphasizes improved performance and usability. According to the announcement, these improvements are aimed at providing easy access to CAE technology – including a streamlined user profile and support for 3D visualization. New sophisticated model assembly methods allow for faster assembly of complex models. HyperWorks 12 also offers enhanced interoperability of CAD import and export, composites interfacing, and collaborative simulation data management. Additionally, the HyperStudy component of the HyperWorks suite has been completely redesigned to improve design robustness and reliability studies.
The HyperWorks suite is available in the cloud via HyperWorks On-Demand. For more information about HyperWorks 12, including video overviews of various features and a link through which to register and download, visit the Altair HyperWorks website.
http://www.altairhyperworks.com/.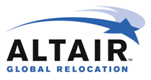 TeamViewer Version 8 for Linux Released
TeamViewer announced the availability of TeamViewer version 8 for Linux. According to the company, the latest version of TeamViewer – the "all-in-one software for remote support and online meetings" – provides new features for easier remote administration.
TeamViewer 8 for Linux offers enhanced support (including 24/7 remote access), improved performance, and full encryption based on RSA private/public key exchange and AES 256-bit encryption. Also, the new TeamViewer Management Console offers web-based administration and more TeamViewer Manager features. According to the website, the cloud-based TeamViewer Management Console provides users with browser-based access to their TeamViewer accounts and contacts anytime, anywhere. Features of the Management Console include "comprehensive user management, connection reporting of all remote control sessions, and the possibility to start remote connections with a single-click directly from out of the browser." Note that the Management Console feature is offered exclusively with the Premium and Corporate license.
TeamViewer 8 for Linux is available for download at http://www.teamviewer.com/download. It supports Ubuntu, Fedora, Debian, Red Hat, and several other Linux operating systems. TeamViewer 8 is also available for Windows, Mac, and mobile platforms. The TeamViewer software is available free of charge for private users, and various licenses are available for business use.

comments powered by

Disqus
---
---
---
Support Our Work
ADMIN content is made possible with support from readers like you. Please consider contributing when you've found an article to be beneficial.
---