Dispatches from the world of IT
News
Microsoft Embraces Linux Workloads
Microsoft is dialing up its recent policy of Linux affinity with a new emphasis on making the Azure cloud platform "the best infrastructure to run Linux workloads." The announcement, which came in a blog post by Brad Anderson, Microsoft's Corporate Vice President for Windows Server and System Center, was part of a more general discussion of cloud features for the upcoming R2 upgrade for Windows Server 2012.
Anderson begins the post by saying the Microsoft cloud is the best place for running Microsoft workloads, then he goes on to add that the Microsoft cloud will also be the best for Linux.
Microsoft has long been over its legendary efforts to squelch Linux and has been for several years open to some level of cooperation. The Azure cloud added Linux support in 2012.
The new emphasis on Linux is a result of Redmond's efforts to market their cloud as a single source for IT cloud services. According to Anderson's post, "Today, you may be using separate hypervisors, separate management tools, and separate user interfaces for your customers. You may even have separate technical staffs for the two environments. This bifurcation dramatically increases complexity and costs…"
The goal is to make sure that loyal customers who are using Azure for Windows virtualization don't have to look elsewhere for Linux support. Of course, many other cloud hosts offer both Windows and Linux support, so Anderson's blog post is not necessarily a game changer for the cloud industry, but it signals that Microsoft is strongly interested in getting better at Linux cloud support. Redmond's acknowledgment that Linux is a permanent feature of the IT infrastructure marks an increased emphasis on cloud and a de-emphasis on Windows as a solo server and client operating system in its own isolated universe.
Windows Server 2012 R2 is slated for release sometime around the end of this year.

Knoppix Version 7.2.0
Klaus Knopper has announced Version 7.2.0 of his quintessential Live Linux Knoppix. Knoppix, a full Linux OS that boots from the DVD drive, is a popular tool used by admins to troubleshoot downed Linux and Windows systems.
The latest release, which is based on Linux kernel 3.9.6, includes experimental support for booting PCs with UEFI, as well as an experimental driver for recent Atheros WLAN chips.
The software selection is based on a mixture of Debian stable (Wheezy), as well as testing and unstable. Along with an array of administration and troubleshooting tools, Knoppix 7.2.0 comes with an extensive collection of desktop applications, including LibreOffice 4.0.3, GIMP 2.8, and Iceweasel 21.0. Virtualbox 4.2.10 and KVM Qemu 1.5.0 provide virtualization, with Wine 1.5 to run Windows applications on Linux.
Anonymized web browsing includes new features for teachers and coaches interested is Desktop Sharing with VNC and RDP. Adriane, Knopper's audio desktop for the visually impaired, has evolved to version 1.5.
For more information, see the Knoppix 7.2.0 release notes. Versions are available for Knoppix on a CD (with the LXDE desktop) and DVD (with KDE 4.8.4).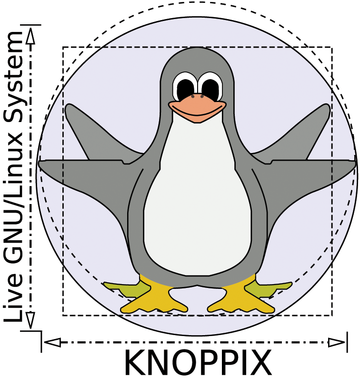 Oracle Announces Support for the Azure Cloud
Oracle and Microsoft have announced a partnership that will bring Oracle software to Microsoft's Windows Azure cloud and the Windows Server Hyper-V virtualization environment. Under the terms of the agreement, Azure and Hyper-V users will have the option of official Oracle support for software products, such as Java, Oracle Database, Oracle WebLogic Server, and Oracle Linux.
According to Microsoft CEO Steve Ballmer, "Microsoft is deeply committed to giving businesses what they need, and clearly that is the ability to run enterprise workloads in private clouds, public clouds, and, increasingly, both. "Now our customers will be able to take advantage of the flexibility our unique hybrid cloud solutions offer for their Oracle applications, middleware, and databases, just like they have been able to do on Windows Server for years."
Official support for these popular Oracle software products lends credibility to Microsoft's efforts to present Azure as an enterprise-ready cloud alternative. From Oracle's viewpoint, the new agreement can only lead to new customers and a new channel for selling their support services. Additional terms of the contract were not specified.

comments powered by

Disqus
---
---
---
Support Our Work
ADMIN content is made possible with support from readers like you. Please consider contributing when you've found an article to be beneficial.
---