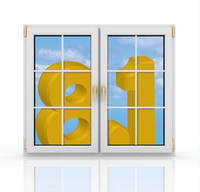 Old and New
The life of the admin is a challenging mix of old and new. The average IT day consists of familiar tasks done a hundred times, like adding users and updating software, punctuated with occasional new and unexpected experiences, typically greeted with cheerful expressions like "What the $$%@?!! just happened?"
Ironically, the best way to avoid new and unexpected experiences is to embrace new tools and new techniques that provide solutions to problems before they occur. At ADMIN, we specialize in keeping the system administration community up to date on new ideas and tools.
We start off this issue with reports on a pair of major products that are particularly important to admins: Windows 8.1 and SUSE Enterprise Linux 11 SP3. The big question we all have for Windows is, will Windows 8.1 fix all the usability issues associated with Windows 8? Will the millions of users working at the Windows desktop get their Start button back? Will the system boot to the familiar desktop view without routing through the hyperactive sensory insanity of the newfangled Start screen?
SUSE's SP3 marks Novell's latest attempt to stay relevant in a world of changing technologies, with new drivers and tools for virtualization, storage, and networking, as well as support for UEFI secure boot.
Also this issue, we put the emphasis on tools for the cloud, with the Elastic Beanstalk AWS cloud utility, the Boto module for interfacing Python with Amazon cloud resources, the OpenNebula cloud framework, and Novell's FILR storage system. We also have high availability (HA), with a look at how to add HA-level reliability to HTTP-based RESTful services and a study of HA options for recent editions of Microsoft SQL Server. Looking for security? We show you some tools that forensics experts use to reconstruct browser sessions after an attack, and we introduce you to Capsicum, a powerful component that adds granular privilege control within a sandbox environment. The Capsicum project has strong ties with FreeBSD, but work is already underway to bring this innovative solution to the Linux kernel.
Whether you're worried about what just happened, what might happen, or how to make new things happen, read on! We've got our trademark mix of real-world ideas and answers in another great issue of ADMIN.
Joe Casad * Editor in Chief
comments powered by

Disqus