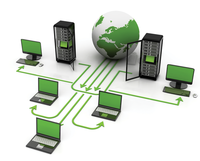 Privacy Concerns: Beyond the GDPR
Welcome
May 25, 2018, marked a significant milestone for privacy advocates around the world. It was General Data Protection Regulation (GDPR) Day. I'm not sure anyone calls it that officially, but I'm calling it that unofficially.
May 25, 2018, marked a significant milestone for privacy advocates around the world. It was General Data Protection Regulation (GDPR) Day. I'm not sure anyone calls it that officially, but I'm calling it that unofficially. The importance of GDPR goes beyond the right to be forgotten and acknowledging that some site you visit collects your personal data. It acknowledges that we, as customers, as consumers, as site visitors, as viewers, are more than simply marketing endpoints; we are people. We are people who don't necessarily want our search histories, our shopping habits, our text messages, or our Facebook posts shared with the entire planet. And we really don't want our private information being published at-large on the Internet. You can search for just about anyone and find out the current address, previous addresses, arrest records, traffic violations, relatives' names, spouses' names, children's names, and so much more. All of this "public" information is freely published and available for anyone's eyes. It's beyond a privacy violation, but hopefully it's not beyond the reach of privacy regulations such as the GDPR.
And, yes, I realize that the GDPR covers the European Union (EU) and not those of us suffering from blatant privacy violations in the US and elsewhere. I, for one, wish that it did cover us. Everyone should have a right to privacy. You'd agree if you'd ever had a stalker or known someone who has. It's disturbing how much someone can find out about you with a simple Internet search, and it shouldn't be allowed to happen.
Privacy doesn't happen by accident – meaning that if you haven't taken specific and determined steps to protect your privacy, you're in for a big surprise: You don't have any privacy. If you're a social media user, explore the Privacy and Security settings for each media outlet you use and set your privacy controls to suit your personal tolerance level. I generally turn off any location settings and limit my posts to friends and friends of friends, which is a large network. I rarely post to the Public unless it's related to my articles or other journalistic writings.
You should also Google yourself to find out what the Internet knows about you. Explore the various websites that scrape or subscribe to public information sources. You must request that they remove your information from the site. This has varying levels of success from no response to a full wipe of your info. I prefer the latter. Yes, it's time consuming, and yes, it can be frustrating to think that these sites publicly publish your information without your consent stating that, "It's public information." I also disagree with any of my personal information being published by local, state, or federal sources. I've never agreed to it, and I don't want it to happen.
Many people have complained, quite loudly, that the GDPR is overkill, expensive to deal with, and a money generator for the EU. I might agree with two of those three assertions, but it is NOT overkill. It is the exact appropriate amount of kill, in my opinion. I'm hopeful that the US will soon adopt a similar regulation to protect its citizens' information. We don't need another analytics firm taking our data. My wife was a victim of the Facebook data breach by Cambridge Analytica. She had never friended a specific person on Facebook. She also had never searched for this person on Facebook. She had only called or sent texts to this person. Funny thing is, she noticed and told me that this person was a "Suggested Friend" on Facebook. I thought nothing of it at the time. In retrospect, she noticed and was concerned about this clear invasion of her privacy, and she further wondered how it happened. A year later, we heard about Cambridge Analytica.
I'm not an off-the-grid person, nor am I a paranoid type who thinks that I need to place tape over my laptop camera, but I am concerned for our collective privacy. If I know you and like you enough, I'll share the information I want you to have, but not until then. I certainly don't want to share my information with strangers. I want our legislators to care as much about my privacy as I do. GDPR for the US? Yes, please.
– Anonymous
comments powered by

Disqus
---
---
---
Support Our Work
ADMIN content is made possible with support from readers like you. Please consider contributing when you've found an article to be beneficial.
---