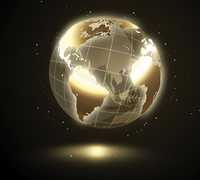 WordPress, Joomla, and Drupal compared
Content World
Open source content management systems have an abundance of extensions scattered across the web. We compare the features of three CMSs against various consumer requirements.
Statisticians view WordPress [1], with its market share of around 30 percent, as by far the most popular content management system (CMS) in the world [2]. Despite this superiority, it still might not be suitable for your website. Open source competitors such as Joomla [3] and Drupal [4] attract users with interesting and unique selling points.
If you want to set up a website for a new product or a corporate blog, you are often faced with a complex decision. The question is: Which of the three widespread open source CMSs best meets your requirements? In this article, I will look at the features and extensions of WordPress, Joomla, and Drupal to help you determine which might best meet your needs.
Table 1, which you can find at the end of this article, provides a structured overview of an extensive set of features that appear to be worthy of note or simply helpful when setting up a CMS. Among other things, it shows whether a feature is available directly in the CMS core or whether a CMS integrates it as an external component in the form of a plugin, module, or extension.
How a feature is implemented can mean a significant difference in performance; the developers of the core CMS often focus primarily on the core features, whereas third parties handle quality control for external components. If I see major deviations between a function in the three systems, I mention it.
In WordPress, Joomla, and Drupal, the basic features are similar to the methods used by the systems to manage websites: Page operators simply type in their text and then decorate it with images. The majority of the formatting and publication is handled by the corresponding CMS.
Access is controlled by a sophisticated user management system. Additional functions can be retrofitted easily by site operators with the use of extension packages. The appearance is determined by design templates that can be replaced quickly (e.g., before and during the Christmas season).
However, that's the end of what they have in common.
Back Room
In WordPress (Figure 1) and Joomla (Figure 2), page operators usually edit their websites in a separate area, known as the back end. Because of a large range of functions, some parts of Joomla are confusing and many functions are not self-explanatory. Joomla also wants to phone home with telemetric data by default, although the CMS administrator can prevent this with just a few mouse clicks.
Unlike its two competitors, Drupal is consistently designed to work directly on the website. For example, a click on a pencil symbol is all it takes to edit an adjacent element. Site operators simply perform administrative tasks on corresponding subpages.
Pagey
WordPress originally started as a platform for bloggers, which is still obvious in many parts of the CMS. WordPress distinguishes between (blog) posts with up-to-date text and static pages (e.g., the imprint, contact forms, FAQs), whose information usually does not become obsolete. Posts and pages always consist of a heading (the title), some continuous text, and some additional metadata (e.g., the author). Joomla works exclusively with posts, which also comprise a title, body text, and metadata (Figure 3).
In WordPress and Joomla, site operators supplement the content, if desired, with more data fields (e.g., to save the cooking time separately for a recipe). Although WordPress only allows text fields by default, other data (e.g., a date) can be saved explicitly in Joomla.
In WordPress, site operators simply create a new field under the post text with a mouse click. In Joomla, you need to group the data fields thematically to determine which posts query the corresponding additional data.
Drupal takes this one step further: Site operators themselves determine what data and information compose a page (Figure 4). For example, you can tell the CMS that a recipe should consist of a list of ingredients, a description of the preparation, and an indication of the cooking time. Drupal then automatically creates a form for entering the recipe, for which you can influence the appearance – within limits. Similarly, site operators can also determine the appearance of the recipes on the website – all with just a few mouse clicks.
Give Me Names!
In WordPress and Joomla, posts and pages can be sorted thematically into categories and tagged with keywords (tags). If necessary, site operators can nest categories, thus structuring the website at the same time. Drupal relies on freely selectable taxonomies for categorization. Taxonomies comprise several terms, such as the possible ingredients for a recipe, which can also be arranged in a hierarchy.
Text is always entered in a WYSIWYG editor, which in Joomla and Drupal the site operator can adapt to suit their needs. Alternatively, Joomla offers a simple input field or the CodeMirror editor. WordPress, on the other hand, can automatically create new posts from email. However, the CMS operator then needs to grant WordPress access to a mailbox.
WordPress and Drupal allow visitors to comment on content – as long as the site operator allows it. Under WordPress, the Akismet service helps filter out spam, if so desired. Joomla, on the other hand, offers simple banner ad management and, like Drupal, generates contact forms.
All three candidates offer a search function; Joomla even has two: The younger of the two also delivers suggestions à la Google ("Did you mean …?"). However, this requires you to have previously generated a search index. Moreover, the younger search engine has been struggling with teething pains for years.
comments powered by

Disqus
---
---
---
Support Our Work
ADMIN content is made possible with support from readers like you. Please consider contributing when you've found an article to be beneficial.
---