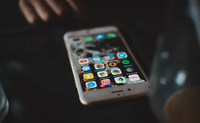 Guarding against social engineering attacks
Persuasion
BackBox Linux includes the Social-Engineer Toolkit, which prepares you to keep social engineering attacks at bay, and now you can run it from an Amazon Web Services machine image.
A piece of news piqued my interest the other day. The security suite BackBox Linux had become available on Amazon Web Services (AWS) as a Amazon machine image (AMI). One link led to another, and on my expedition, I became entangled with one of its many excellent security tools. Specifically, one that focuses on "human hacking," otherwise known as social engineering. Some claim [1] that social engineering is the biggest threat to business, so staff training is of paramount importance.
Before delving into social engineering, however, I'll look a little more closely at BackBox Linux [2]. As you'd expect from the name, it's open source and describes itself as being "more than an operating system, it is a Free Open Source Community Project with the aim of promoting the culture of security."
Bundled with lots of penetration testing and security assessment tools and built on an Ubuntu core, BackBox Linux offers the ability to investigate a wide range of cybersecurity issues, ranging "from web application analysis to network analysis, stress tests, sniffing, vulnerability assessment, computer forensic analysis, automotive and exploitation."
In this article, I look at BackBox Linux and what is necessary to run it as an AMI on AWS Marketplace. After a quick look over some of its tools, I'll dig deeper into the Social-Engineer Toolkit that BackBox carries in its arsenal.
Get Back
As you might guess, BackBox Linux simply contains too many tools to examine at any great level of detail. Certainly, it's a mature security toolkit that first appeared as a September 2010 release candidate. At the time of writing, the current version was 5.3, so you might see options or menus different from those I discuss here if you work on a different
...
Use Express-Checkout link below to read the full article (PDF).
comments powered by

Disqus