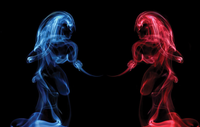 Clone and deploy desktop computers with FOG
The Impersonator
Use the FOG imaging server to image and roll out several installations quickly and easily.
Managing a network full of computers can sap the energy out of any admin, irrespective of the number of computers in your network. Whether you oversee a lab full of computers at school or the network of a multinational company with offices across the world, you can use the FOG project [1] to manage them with ease.
FOG helps take the pain out of time-consuming and repetitive tasks such as imaging and cloning computers. FOG also makes light of regular administrative tasks such as installing software and can even manage printers on the network. All theatrics aside, FOG's most essential task is to help you image an installation that can then be deployed to other computers on the network, which is what I'll cover in this tutorial.
Set Up the Imaging Server
To use FOG, you first need to set up an imaging server. The project officially recommends using a long-term support (LTS) version of a distribution intended for server installations. I've personally tried it on CentOS [2], but it's known to work on other distros as well.
Before installing FOG, make sure the server has a static IP address, which can be easily ensured from your router's admin page. For this tutorial, I'll assume our FOG server is at 10.0.0.1. You'll also have to make sure that all the machines in your network are configured to boot from the network card. Finally, remember to disable any existing DHCP servers on the network, as you'll set up the FOG server as a DHCP server and hand out addresses to all the computers on the network. You can create a virtual lab inside VirtualBox to deploy the server and see how it interacts with other computers inside the virtual lab (see the box titled "Virtual Lab").
...
Use Express-Checkout link below to read the full article (PDF).
comments powered by

Disqus