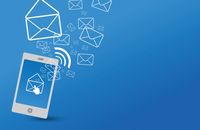 Exchange Online migration with the Hybrid Agent
Mailbox Migration
Exchange's Hybrid Agent takes the complexity out of migrating from a local Exchange environment to Exchange Online.
When it comes to leveraging the full Office 365 feature set, migrating mailboxes to Exchange Online is one of the greatest challenges. Unlike migrating within an organization, moving to Exchange Online is problematic, because mailboxes are shifted between two separately managed organizations.
This connection between an on-premises Exchange instance and Exchange Online is known as a hybrid connection. Microsoft refers to this connection as the Exchange Modern Hybrid and has extended its Hybrid Configuration Wizard (HCW) with Hybrid Agent (Figure 1) to facilitate the connection. With HCW, Hybrid Agent establishes a connection between the local Exchange and Exchange Online, reducing the requirements for external DNS records, certificate updates, and incoming firewall network connections – all of which made the task complex in the past.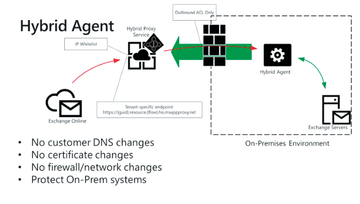 Multiple Choices
Hybrid Agent does not support Hybrid Modern Authentication, which includes, for example, multifactor authentication
...
Use Express-Checkout link below to read the full article (PDF).
comments powered by

Disqus